Window Cling Labels
Looking for the perfect custom window cling labels to get your marketing message out? Midwest Label Supply is a custom label manufacturer and printer that can create a vibrant and colorful custom cling label that is perfect for restaurant windows, car windows, kids stickers, car clings or whatever marketing idea you have. The nice thing about vinyl cling labels is that they don't leave sticky residue on your surface for you to clean up afterward. This becomes ideal for labels that are going to be changed in and out. For example you may own a restaurant and want to offer seasonal marketing offers in your windows. You may also want the marketing to be mostly transparent so that customers can see in the store. Our window clings our both transparent and provide vibrant colors.
Car Window Clings
Our custom static car window clings can be up to 13″ wide and however long you would like since we manufacturer roll to roll labels. We print on long rolls of vinyl cling and then cut down to the custom specific size and shape (die cut) for your custom project. We have also manufactured vinyl cling labels for parks registration and overnight parking for cars which is nice since your customers can have proper registration displayed but it doesn't leave adhesive on their car windows. If you need your marketing to be in front of people on the road, what better way then to put it in cars.
Window Clings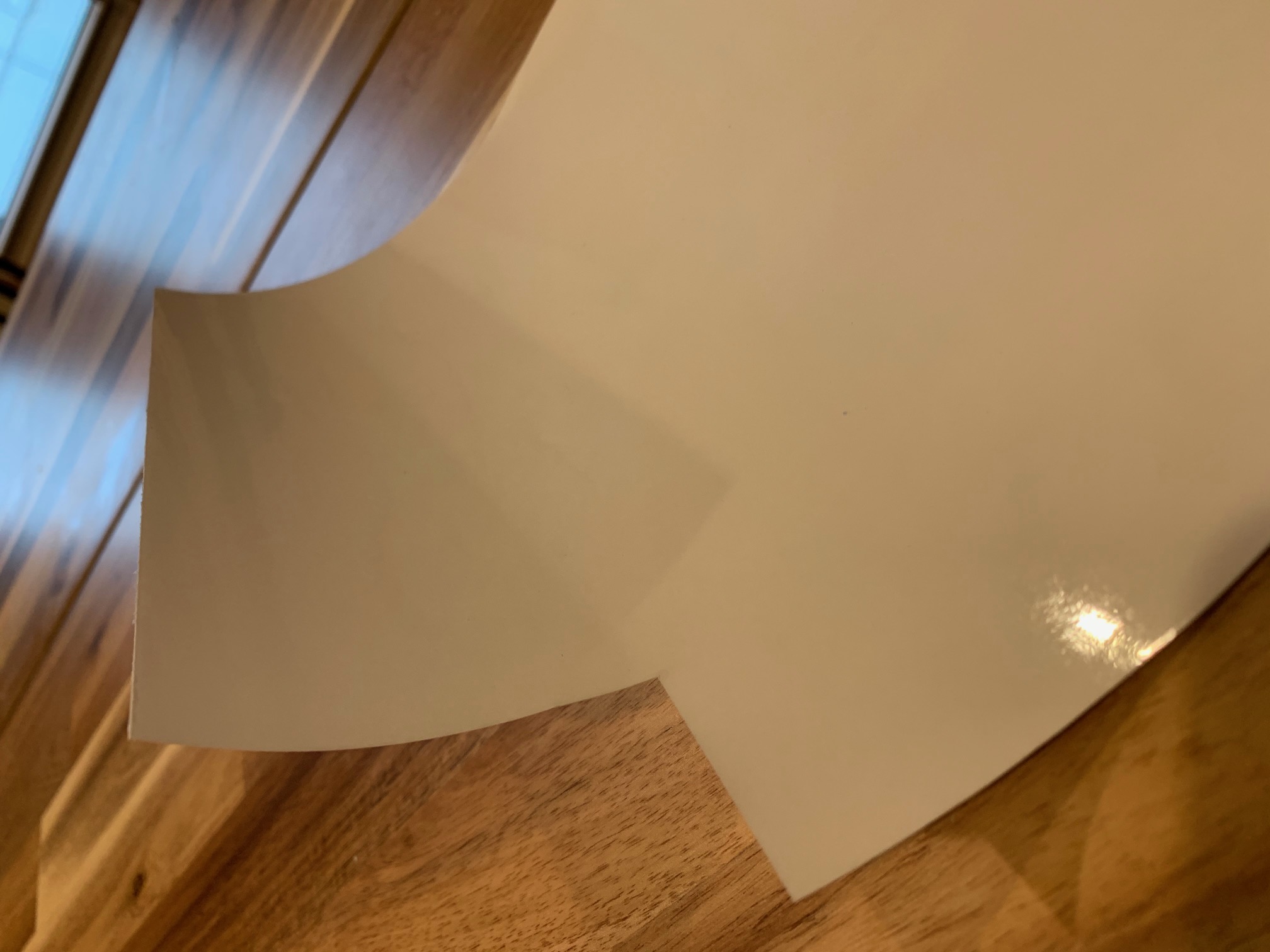 We have multiple types of substrate and media for vinyl cling materials. We can print on clear film to provide a transparent see through effect in your window cling. We can also white on the transparent background to provide extra color lift and a simple design. We can print white onto clear film. This creates a variety of different bright colors to your project. Window clings enable non-permanent display options. You can combine our vinyl cling printing with variable data for customized personalization and serialization.
Static Cling Signs cling and stick to any window and are repositionable and reuseable (also can be used on a mirror, some dry erase or shiny plastics, shower door or interior shower vinyl plastic). Our cling material starts out clear but we can print any color with variable opacity.
What is Static Cling?
Window clings or as others call it static cling is a label utilizing the moisture in the air to adhere to clean glass surfaces, rather than an adhesive like stickers. The vinyl material will stay adhered for more than a year, or two, depending on the conditions where the cling is exposed. Clings tend to work best for indoor use, as weather can effect the electric cling of the product.
Glass Cling Decor
A beautifully etched piece of glass gives any room the look and feel of luxury. The price for having real etched glass is, unfortunately, often prohibitive. Now, however, through new technology, high definition etched glass home window decals can enhance the beauty and personality of windows, mirrors, shower doors, table glass, cabinet door glass and other glass accessories you have in your home and workplace. These high quality home window decals provide the feel and look of the etched glass at only a fraction of the cost. Once you've chosen your designs, installation takes only a few minutes of your time. These non-adhesive, static cling vinyl window decals can be easily applied to any smooth, shiny glass or plastic surface. All you need to complete the job is a little water with a drop of detergent or a mild window cleaner and squeegee. Should you want to change your décor for a special occasion or change it permanently, all you have to do is gently peel the vinyl away from the glass. The home window decals can then be stored until you want to reuse them.
Mirror Cling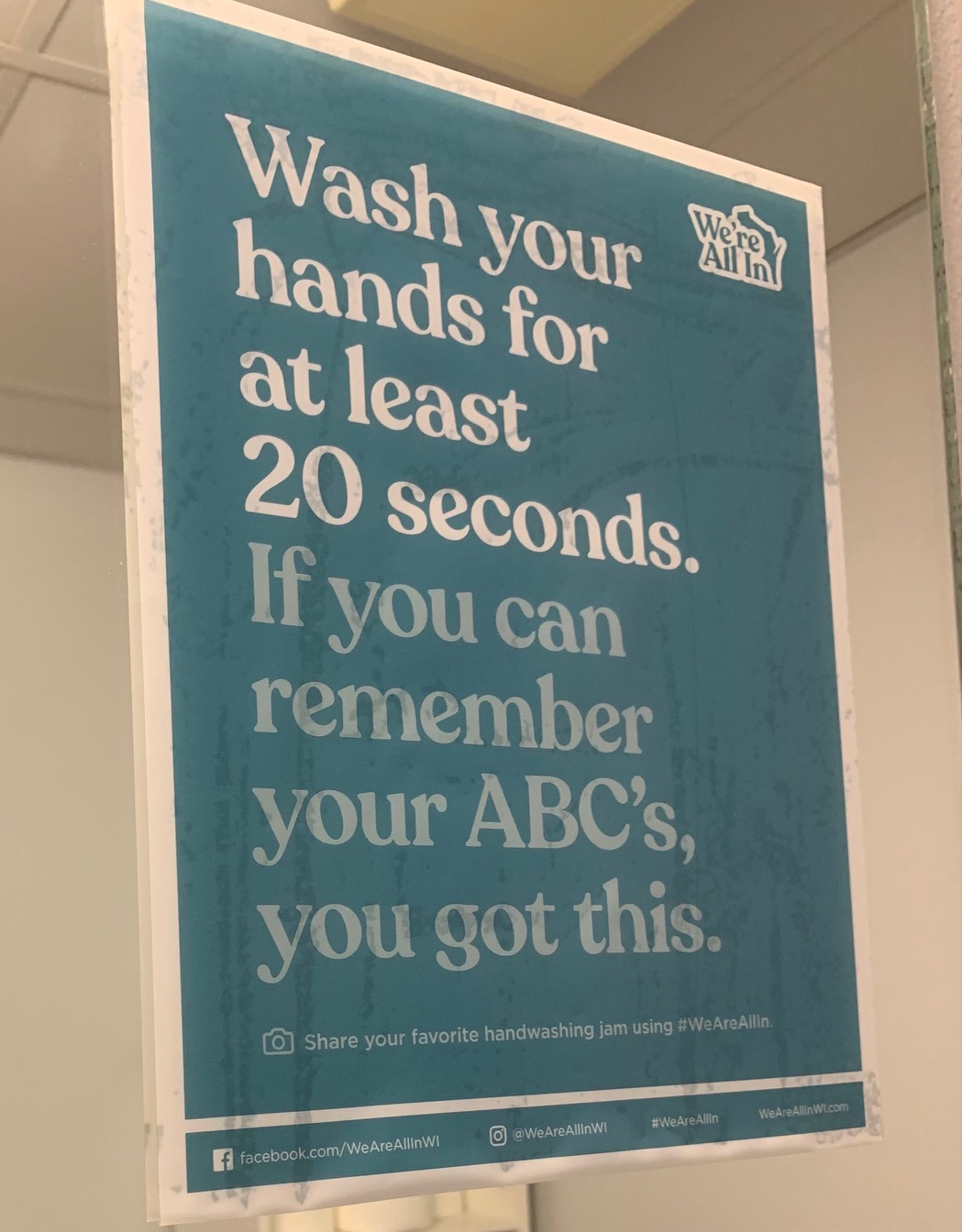 Mirror clings are great to advertise upcoming promotions or to provide simple reminders about how long someone should wash their hands. It can also be a fun place to create instagram games or reminders to post pictures. From a manufacturing standpoint one difference between a window cling and a mirror cling is that if the cling is transparent a mirror cling must have a white underlay. Otherwise you the cling is difficult to see correctly due to the underlying reflection. Clings don't leave adhesive so you can rotate mirror clings to keep the area clean and with less germs.
School Clings
Are you fearful of all the time you will be spending in your classroom this year due to pandemic safety restrictions? Why not brighten up your room with some fun and educational static window clings that won't leave any pesky adhesive behind like stickers do. We can work with your current designs and lesson plan or help you come up with designs that are fun and educational. You can use alphabet letter clings or number clings to do fun learning lessons with your kids. If you are a teacher (This includes the home teachers who are also our heroes) or administrator contact us today and lets get back to school in style. We also work with work from home educators as well.
Restaurant Sticker Clings
Restaurnant clings are great for advertising to customers walking by your establishment or for providing safety instructions inside your business. Our clings have also been used on beverage glasses for special events (warning do not wash with the cling on the glass). Our clings can also be used on mirrors as additional safety reminders, advertising or upcoming promotion. Our pricing enables single use clings to be cost effective.
QR Clings
During the pandemic contactless QR clings became all the more important. Restaurants are using QR window clings to enable customers to view menu's on their phone and order direct (cut out the middle man) from the restaurant. Other restaurants are using QR clings to eliminate front of house operations and queing of people in small areas. QR code clings allow customers to check in outside. Other QR clings are used for real estate companies on retail storefront windows to allow customers to quickly download real estate information. The recent pandemic has tought customers how to use this technology, order some QR window clings today.
Licensed Merchandise Cling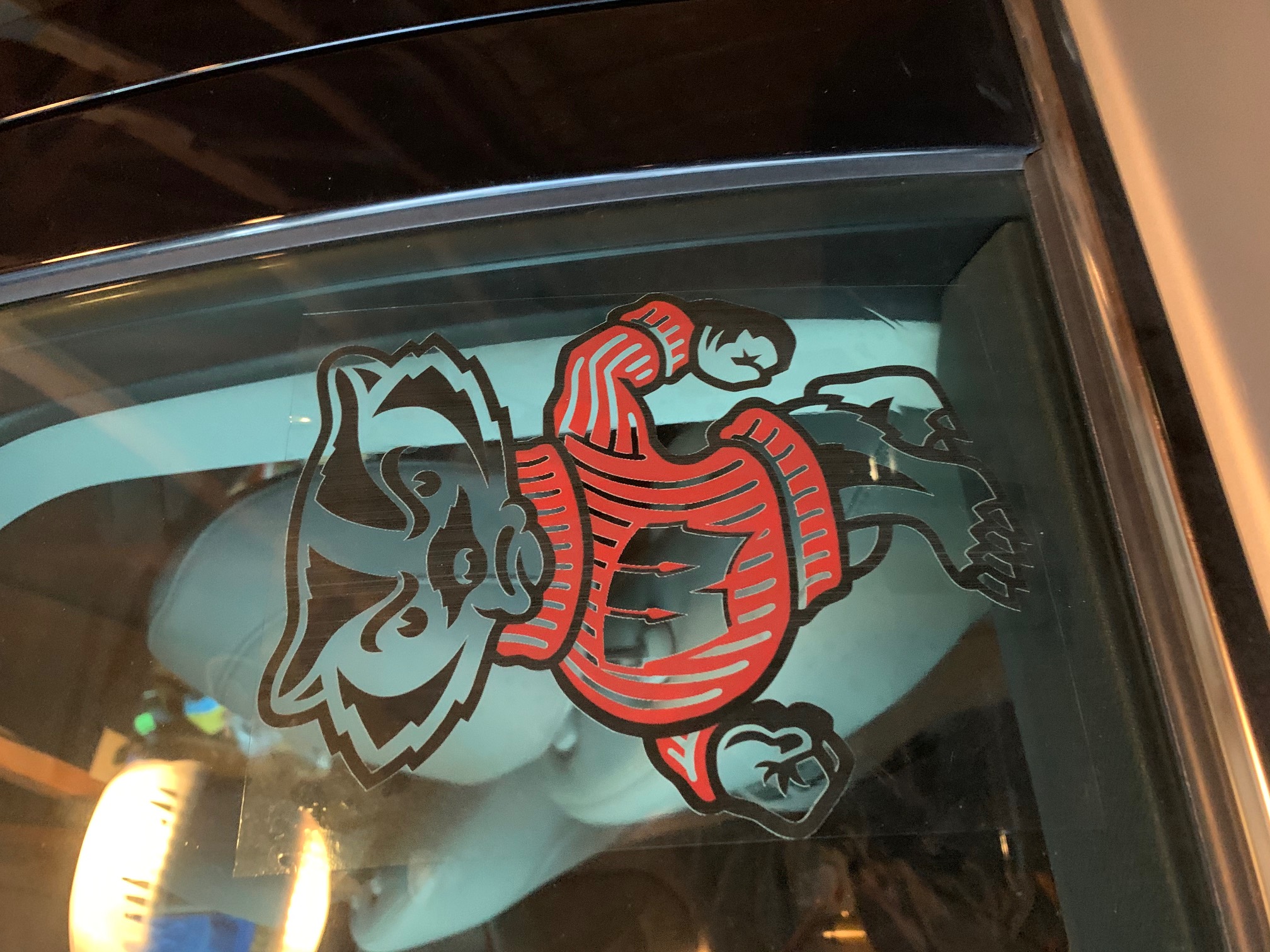 Midwest Label Supply can print white label licensed products for wholesalers and resellers. Would you like to sell window clings with sports teams, college teams or other licensed products? Work with Midwest Label Supply as your contract manufacturer to make products for wholesale or resale. Along with bulk ordering we are able to provide print on demand fulfillment options, where you don't need to do anything, we will ship the product to the 3rd party.