Print QR Labels from a CSV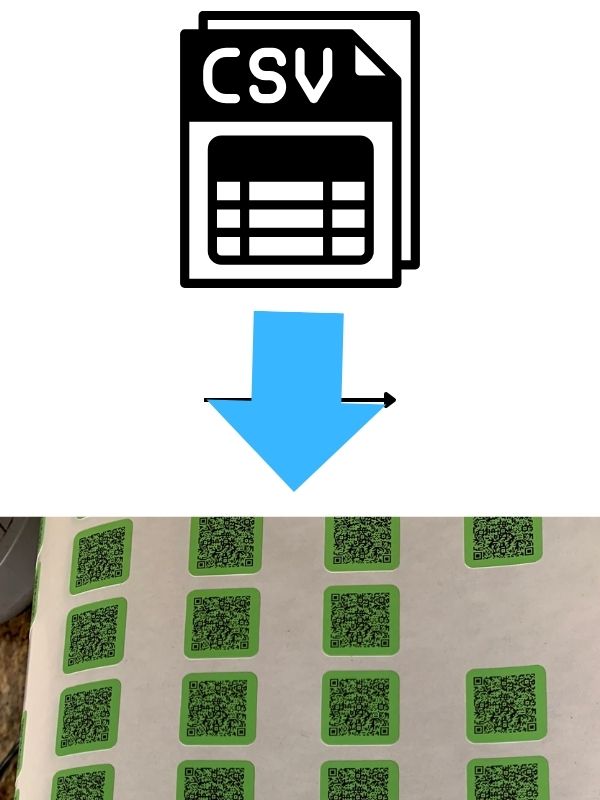 If you have a CSV with a list of data and/or urls that you need converted into QR labels, you have come to the right place.
How it works
1) Email CSV to dan@midwestlabelsupply.com 2) Identify QR Code data column 3) If you want text underneath qr identify text column (less than 20 characters) 4) If you want text above qr identity text (less than 20 characters)
We will send you a design sample for approval and pricing. Our typical pricing is $20 for the first 100 labels and then .15 cents per label after that. Email us for larger quantities.
In addition to CSV we are able to work with additional data sources such as API, txt, google sheets, xls and more. We can take csv data and images and use this variable data inside of a predefined label template to create variable custom labels.
Save time and money instead of buying Avery Labels. If you are looking to print labels from a CSV, txt or other type of file and our description above doesn't meet your needs, don't hesitate to reach out. We are custom label printers and can meet a variety of bulk printing and custom design needs.